Leading General Contractor in New York City
We are a New York city based leading General Contracting company covering all aspects of your remodel such as water proofing, roofing, brick pointing, concrete sidewalk, cement stucco, painting (interior & exterior), taping & plastering, basement finishing, brownstone renovation, bathroom & kitchen work.

Highly trained Staff
We hire only highly trained staff for best results.

Competitive Pricing
We quote the best price possible in the industry.

Satisfaction Guaranteed
100% Customer satisfaction is our sole motto.
Hakim Construction Inc. is one of the best construction company specializing in General Contracting (waterproofing, roofing, brick pointing, painting, cement works etc.).

Our highly trained and dedicated team has been trusted by home and business owners to plan, organize, and execute smooth construction and remodeling projects for years.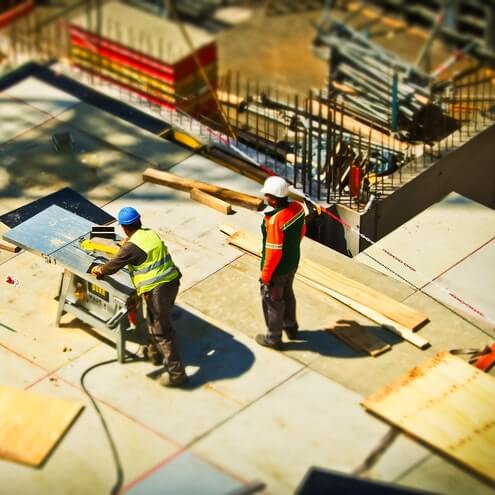 We strive to deliver high quality work to our clients. We love to  innovate and we keep working hard to meet our customers' expectations. Our expertise is combined with our integrity, innovation and hard working.

Quality

Innovation

Teamwork

Customer Service

Integrity

Collaboration
Waterproofing is the creation of an impenetrable barrier on the surface of foundations, roofs, walls and other structural elements. The impenetrable barrier function is to prevent water from entering.
A leaking roof is a serious problem to building interiors as it can cause serious damages. Its just a frustration for the building owner. We are expert in all types of roof construction like rubber roof or roof shingles.
Brick pointing refers to the technique of repairing mortar joints between bricks or other masonry elements. We have the skilled staff and the perfect formula to get a long lasting brick bond.
A strong and attractive sidewalk is required in your property as it makes a good impression. If the sidewalk is not installed properly, you may experience concrete cracks and unexpected wear, that occur with use and climate change. Hakim Construction Inc. offers the best in quality (strong and durable) concrete sidewalks.
"Hakim Construction Inc. completed my whole apartment painting job. They did a great job and I recommend for others to hire him as well."
"I hired Hakim Construction Inc. and they did an amazing job on my roof and waterproofing. They treated me well and I will for sure be using their help in the future!"
"The work was done very efficiently."
"They did a good job with the roofing."